the ACDC community is created by the current partners of the ACDC EU funded project and supporting organisations which have signed a letter of intent. Further possibilities to actively join will be introduced during 2014 and are further described under the "Join us" page.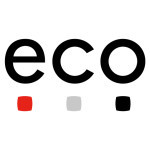 ECO, the German Internet Industry Association, has been steering security related discussions in the Internet industry since its inception in 1995 on several levels. eco has delivered regular counseling for its members and the public with regards to security issues by mounting events, organising working groups, collecting best practices, and involving the different stakeholder in the discussion.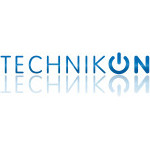 Technikon is a privately owned Austrian SME research company with a highly specialized multinational team of scientists and engineers. Their focus is research in requirement engineering; system modelling and development of HW/SW security solutions and platforms used for concurrent engineering and information sharing.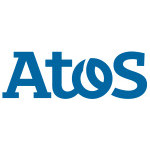 Atos is an international information technology services company with annual 2010 pro forma revenues of EUR 8.6 billion and 74,000 employees in 42 countries at the end of September 2011. Serving a global client base, it delivers hi-tech transactional services, consulting and technology services, systems integration and managed services. With its deep technology expertise and industry knowledge, it works with clients across the following market sectors: Manufacturing, Retail, Services; Public, Health & Transport; Financial Services; Telecoms, Media & Technology; Energy & Utilities.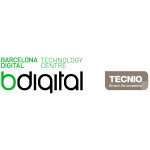 Barcelona Digital Technology Centre (BDIGITAL) is an advanced technology centre devoted to the R+D+i of new ICT applications for eHealth, eSecurity and eMobility. BDIGITAL performs R+D activities in the three aforementioned strategic domains participating in research projects with the industry and also projects publicly supported by national and European R+D programs.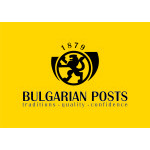 Bulgarian Posts PLC is a modern and fast-developing company with history and traditions that date back to 1879. The company is the designated postal operator on the Bulgarian market and has a leading position in a highly competitive market. It is a commercial organization offering a broad range of services: postal services; money orders and payments services; courier services; subscription for periodical editions; collection of fees for electricity, water supply, telephone, mobile services; hybrid mail, direct mail; customs services.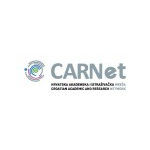 CARNet is NREN in Croatia running more than 100 services as a elearning support. The users of CARNet services are all schools in Croatia, as well as all universities and members of academic and scientific community. CARNet runs also .hr country TLD DNS and National CERT as national services available to all Internet users in Croatia.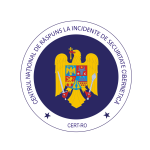 CERT – RO is the Romanian National Computer Security Incident Response Team, established as an independent structure in charge with preventing, analysing, identifying and reacting to cybernetic incidents on national level.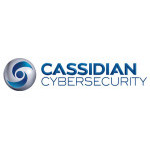 CASSIDIAN is the defence and security subsidiary of the EADS group. CASSIDIAN focuses on global security and systems, lead system integration, platforms and value added products and services to civilian and military customers around the world. Standing alongside AIRBUS, ASTRIUM and EUROCOPTER, CASSIDIAN benefits from the strength and synergies of the other EADS divisions.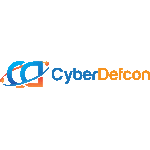 CyberDefcon is an independent organisation dedicated to the pursuit of making the internet a safer place. CyberDefcon develops cyber centres of excellence, militates against botnet based cyber-attacks and provides innovative services and tools that yield the information necessary to track down and resolve cybercrime.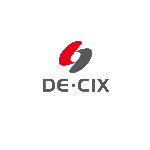 DE-CIX is a provider of premium IX services and operates several carrier-neutral and independent Internet exchanges (IXs) internationally, including DE-CIX Frankfurt, Germany, DE-CIX New York, USA, and UAE-IX in Dubai, UAE. With 3+ Terabits per second peak traffic and 600+ connected networks from 60+ countries, DE-CIX Frankfurt is the world's leading Internet exchange.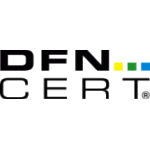 DFN-CERT offers consulting and services for improved Internet security. In particular, the protection of computers and computer networks from attacks and the security of electronic communications are the main tasks of DFN-CERT Services GmbH.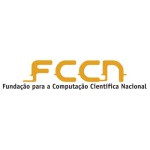 FCCN is a portuguese private non-profit institution, that began operations in January -1987. Since 1987, with the support of universities and several national R&D institutions, we have contributed to the Internet's expansion in Portugal. We plan, manage and operate the NREN (National Research and Education Network), "Science, Technology and Society Network (RCTS)" – a high-performance network for organisation with higher communication needs.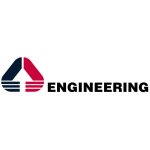 Engineering Ingegneria Informatica is the leading group in Italy in software and Information Technology services and one of the top 10 European companies, with an integrated, full offer of business integration and consulting, application, infrastructure and innovative service outsourcing in Cloud Computing mode, solutions for vertical markets, strategic consultancy.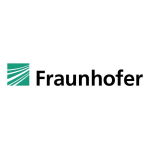 The Fraunhofer-Gesellschaft is the leading organization for institutes of applied research in Europe, undertaking contract research in behalf of industry, the service sector and the government. The Fraunhofer Institute for Communication, Information Processing and Ergonomics (FKIE) (former FGAN) has embodied excellence in applied research in the field of defense and security technology for more than 50 years.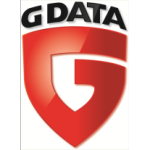 G Data Software AG, with its head office in Bochum, is an innovative and expanding software house focusing on antivirus security solutions. As a specialist in Internet security and pioneer in the field of virus protection, the company, founded in Bochum in 1985, developed the first antivirus program almost 25 years ago.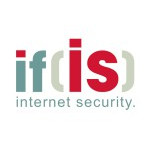 The Institute for Internet Security if(is) is a ground-breaking, independent, scientific facility of the University of Applied Sciences Gelsenkirchen. Besides research and development, if(is) is a creative service provider with a focus on Internet security.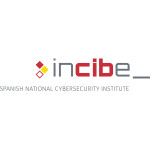 The Spanish National Cybersecurity Institute (INCIBE), is a state owned company attached to the Spanish Ministry of Industry, Energy and Tourism through the State Secretariat for Telecommunications and for the Information Society. INCIBE is the reference entity for development of cybersecurity and digital trust of citizens, Spanish academic research network (RedIRIS), companies and strategic sectors in particular.
As an excellence center, INCIBE is a government instrument to develop cybersecurity as an engine of social transformation and opportunity for innovation. In this regard, with an activity based on research, service delivery and coordination with agents in the field, INCIBE leads several cybersecurity initiatives at national level.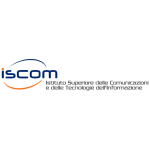 The Istituto Superiore delle Comunicazioni e delle Tecnologie dell'Informazione (ISCTI), founded in 1907, is a technical/scientific body within the Italian Ministero dello Sviluppo Economico, Dipartimento per le Comunicazioni. Its activity is focused on regulation, experimentation, basic and applied research, training, specialized education and dissemination in the field of electronic communications and services. In addition, the ISCTI ensures technical support to private organizations, public institutions and citizens through ita laboratories and specialized personnel.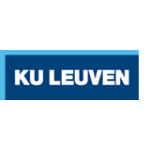 KU Leuven, the University of Leuven, os the largest Belgian aacademic institution and one of the oldest European universities. In 2008, the research expenditure of the University reached the level of 330 million euro and KU Leuven researchers published 4.047 publications in international peer-reviewed academic and scientific journals.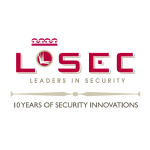 Leaders In Security (LSEC) is a Belgian based European industry association of information security related organizations. Members include anti malware companies, security infrastructure providers (firewalls, intrusion systems, filtering, content analysis, ….), experts in the domains of intrusion detection, intelligence networks focused on cybercrime, research organizations active in cybercrime and botnets.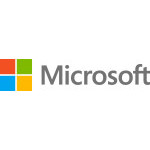 Founded in 1975, Microsoft (Nasdaq "MSFT") is the worldwide leader in software, services and solutions that help people and businesses realize their full potential. Microsoft has developed the Digital Crimes Unit, which is unique is in the industry. Its mission is to transform the fight against digital crime with partnerships and legal and technical breakthroughs that destroy the way cybercriminals operate.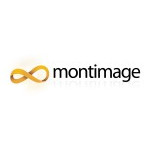 Montimage is a French SME located in Paris. It is a research oriented company that proposes its know-how and tools for monitoring and testing networks and services. The tools are dedicated to help operators improve the quality of their services as well as the reliability.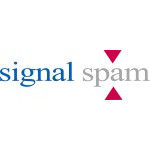 Signal Spam is a non for profit organisation and a public/private partnership promoting a trustworthy network of actors united to fight Spam and related cybercrime threats. Among its contributors are French Authorities & Law Enforcement Agencies, main French Internet Services Providers and E-Mails Senders, Security and Reputation Companies, Consumers and Marketing Unions, etc.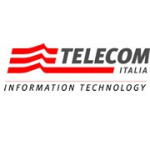 The Telecom Italia Group is a major Italian enterprise and a key European strategic ICT player. Driven by technological innovation and a commitment to service excellence, Group companies operate in fixed-line and mobile telecommunications, Internet & Media, Information Technologies. The work carried out by the R&D Departments is the outcome of a strategic partnership with the main manufacturers of telecommunications equipment and systems, and with centres of excellence in research at the most highly qualified national and international academic institutions. Telecom Italia Information Technology (TIIT) has the mission to assure high quality IT and Security services to all the companies of the Telecom Italia Group. TIIT delivers maximum quality in terms of reliability, time, innovation and costs.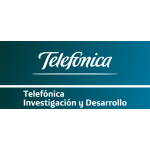 Founded in 1988, it contributes to the Group's competitiveness and modernity through technological innovation. To achieve this aim, the company applies new ideas, concepts and practices in addition to developing advanced products and services. It is the largest private R&D centre in Spain as regards activity and resources, and is the most active company in Europe in terms of European research projects in the ICT sector.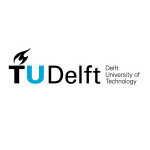 Delft University of Technology (TUDelft) is a state university conducting cutting edge research and providing first class education. With ~16,000 students and academic taff of 2,800, TU Delft is the largest technical university in The Netherlands. The University's yearly research results include about 230 PhD theses and over 7,000 publications in journals.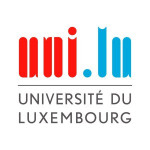 Founded in 2003, the University of Luxembourg is the first and only university of the Grand Duchy of Luxembourg.
Multilingual, international and research-oriented, it is also a modern institution with a personal atmosphere.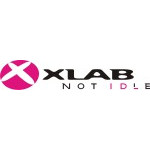 XLAB Research is recognized as one of the strongest computer science research teams outside the academic world in Slovenia. XLAB Research employs 35 people, where 4 have a PhD in Computer Science, 5 have Master's degrees and 8 are post-graduate students.
Supporting Partners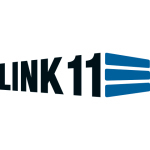 Link11 GmbH is a German IT infrastructure provider with core competencies in DDoS protection, server hosting and CDN. Link11 maintains a powerful network and advanced, fail-safe data centers.
Leading e-commerce providers, banks and insurance companies, publishers and companies whose online business models are dependent on 100% availability already rely on Link11's cloud-based DDoS protection solution. They have taken preventive action to protect their sites and networks against downtime and the associated high costs, damage to their brand image, and loss of consumer confidence.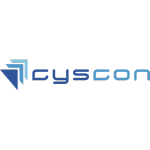 cyscon GmbH is one of the most recognized companies in the area of cyber security. We are specialized in the detection of cyber threats and their mitigation through a widespread network of data sensors such as honeypots or website plugins, alongside our excellent cooperations with anti-virus developers and security experts all around the world. cyscon operates C-SIRT and the migitation platform check-and-secure.com