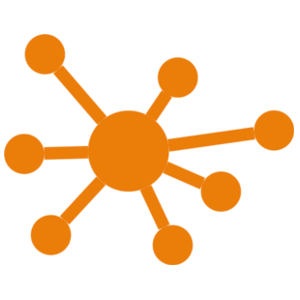 ACDC Community portal purposes:
Share information and knowledge, taking part to specific activities such as participating to experiments, providing information about initiatives, providing and acquiring information about tools & services to fight botnets;
Improve communication with the other stakeholders active in the cyber security area;
Access the Data Clearing House and be supported in your fight against botnets
Community portal features:
News – stay tuned on the latest news about botnets, new events and availability of new solutions. Discover when a new botnet is detected and much more!
Initiatives – improve your awareness by collecting information about all existing botnet related initiatives
Tools and Services – check the list of available tools and services that you can implement to protect against botnets
Forum – share and discuss information about botnets
Data sharing – get the chance to provide and retrieve data sets provided mainly by Internet Service Providers
Experiments – join an experiment, find results of an experiments (open to all community members)
Documents – find documentation about the solutions you can adopt for your devices.
ACDC Community Portal has been officially launched during the ISD conference – this launch marks the official opening of ACDC to external organisations.
Do you want to be part of the biggest European Community of stakeholders joining forces to fight botnets? Join the ACDC Community Portal!
The creation of a participative stakeholders' community is a major objective in the ACDC project and is in line with the overall project's approach based on fostering a wider level of information sharing and, therefore, a faster and more effective communication between stakeholders active in the cyber security area with the final aim to fighting botnets across Europe.
The role of the ACDC community portal is to ease access to the different activities that can be shared by ACDC community members, with a view to improving the detection, mitigation and prevention of botnets across Europe.
Improving the detection
Improving the detection of botnets can be achieved by increasing the speed at which a botnet is detected;
Improving the prevention
The detection of botnets will only contribute to improve the prevention if information is sent as fast as possible on the one hand to the ISPs and on the other hand to users of fixed and mobile devices to avoid the creation / spreading of the botnet;
Improving the mitigation
Improving the mitigation is another aspect to which ACDC aims to contribute, through new tools and services.